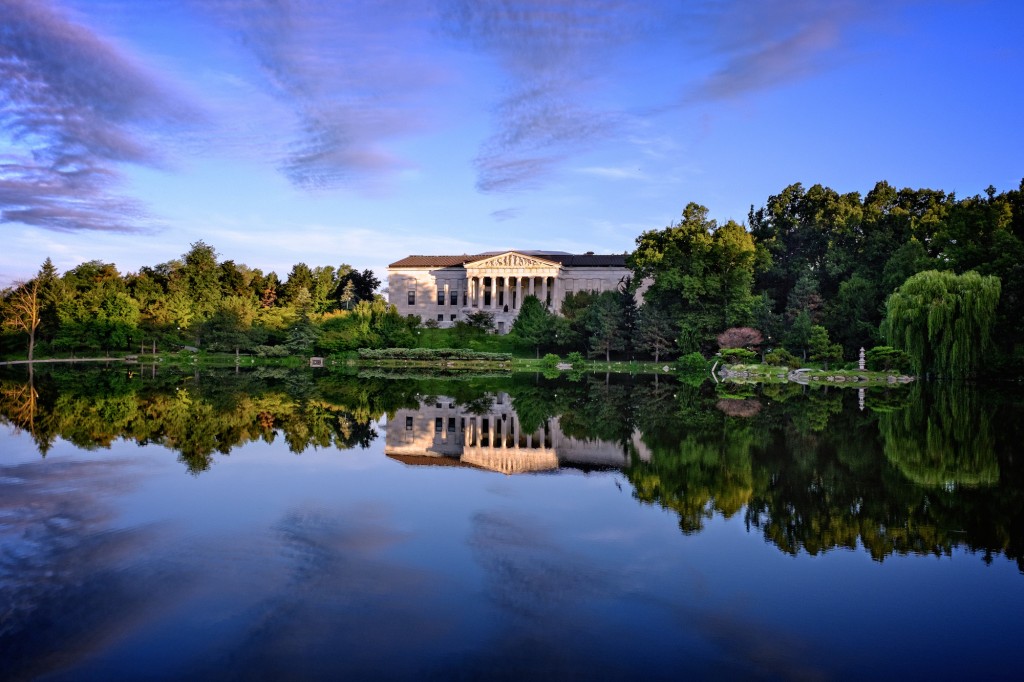 The Buffalo History Museum reflected in Lily pond. The museum was built in 1901 by George Cary for the Pan American Exposition. The southern exposure is meant to evoke the Parthenon in Athens. It is the sole surviving building from the Exposition.
In the area around the Buffalo history museum is Delaware Park (Morning's golden light), Buffalo's Albright-Knox Art Gallery, Buffalo State College, Burchfield Penney Art Center and the Elmwood strip.
This photo is a a single pic processed in Lightroom 5, Photoshop CC and onOne Effects. I actually took several photos but wanted to see how much detail I could pull from the shadows.
Found in post : Morning's golden light
500px copy : Still Waters