I have a cabin about a hour away from my home (I have a youtube channel that covers it here, http://youtube.com/buffcleb ). Frequently I go down for just the day. This gives me the chance to catch good light first thing in the morning.
This time of year the farms on the way there are busy working their fields processing hay. Today I passed a field filled with round hay bales waiting to be loaded by a tractor working not far away. On the ride home they were gone.
Many mornings I see something that I think would make a great photography but don't get out of the car. I'm on a mission to get to the cabin to get the most out of the day. Today I'm glad I took a moment to stop.
Last week, near the same field I saw a barn that I always wanted to photograph. the field in front of it was a deep green charged with morning light.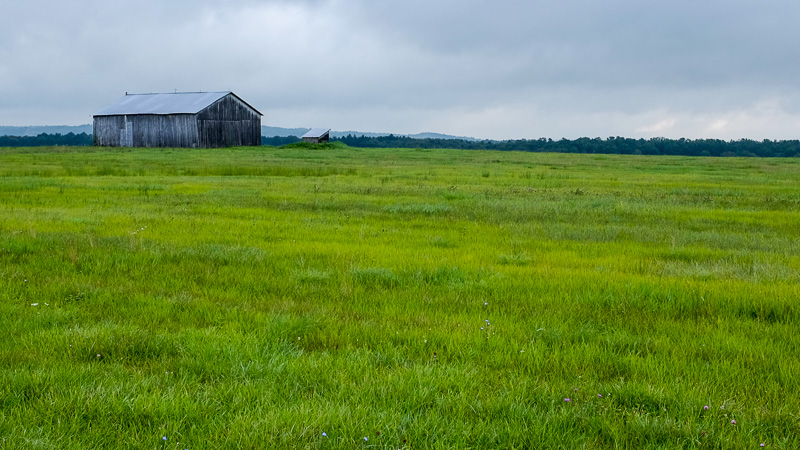 I liked the stark contrast between the grey barn and the field.
I was going back to my car after taking a couple of photos and looked at the field across the road. An empty hay wagon sat. The red frame stood out. I took several more photos and continued my trip to the cabin where I spent my day working on our never ending list of projects.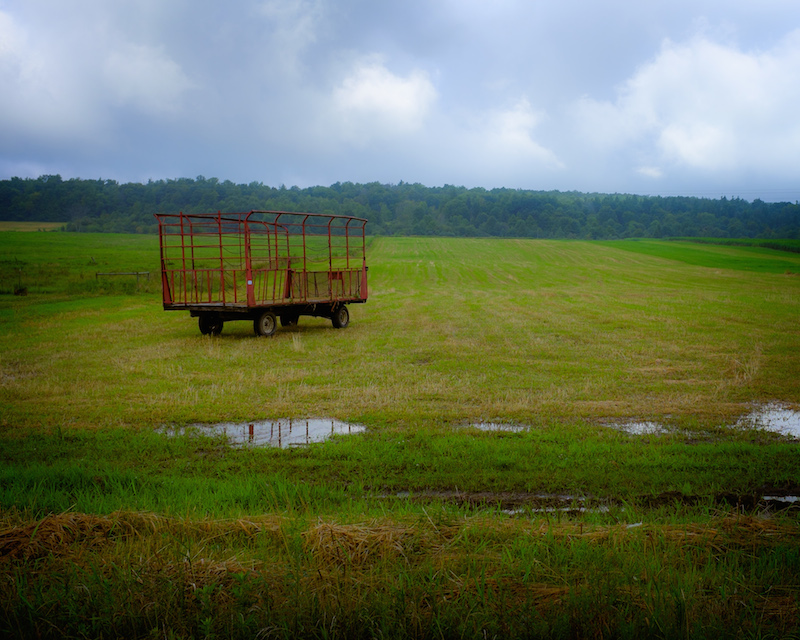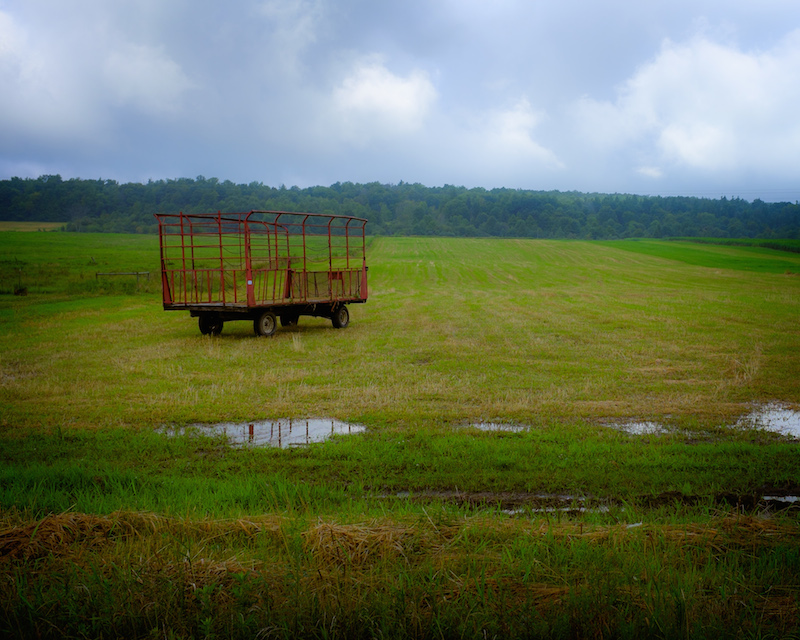 One of my goals is to stop more often and take the photographs I want to instead of putting it off and concentrating on my chores. It's a balancing act that I am trying to manage.
All photos were taken with my Fujifilm x100s.