I have a confession to make. I have lived in Western New York most of my life and until a couple of weeks ago I have never seen the Buffalo grain elevators up close.


There. I got that off my chest. It was not that hard.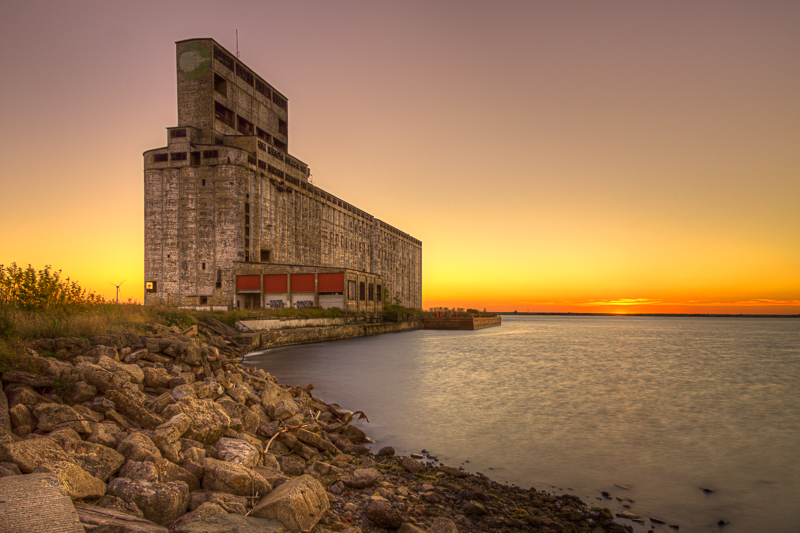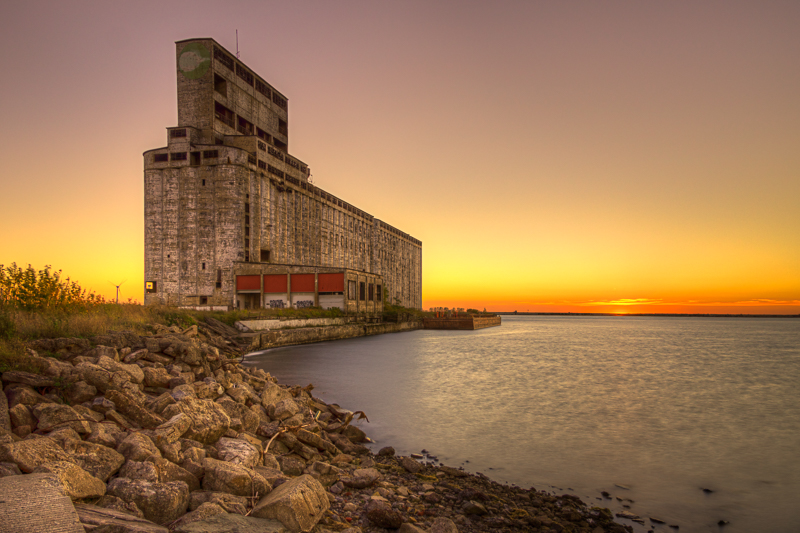 I've driven by the Buffalo grain elevators for years, seeing them from they highway. This fall I stopped at the Buffalo Outer Harbor to take photos of the above one while watching an eclipsing sunset. But I had never been to the old first ward section of Buffalo and never saw the Buffalo grain elevators at anything but a distance.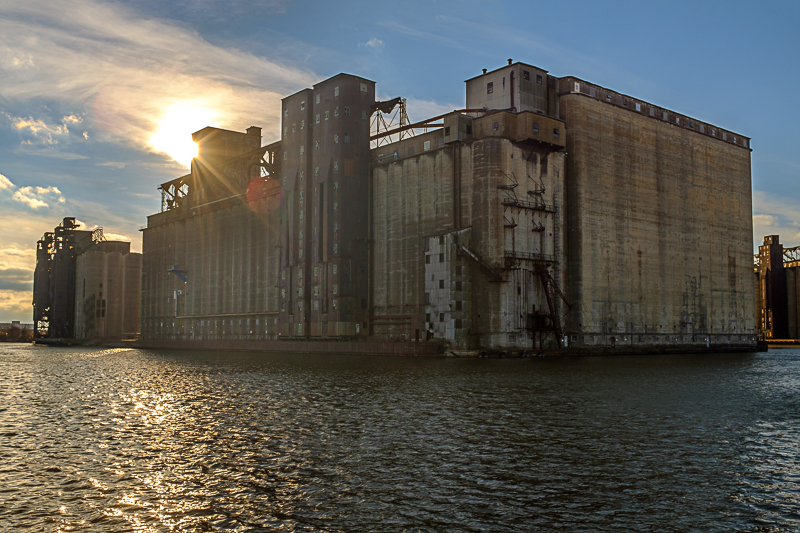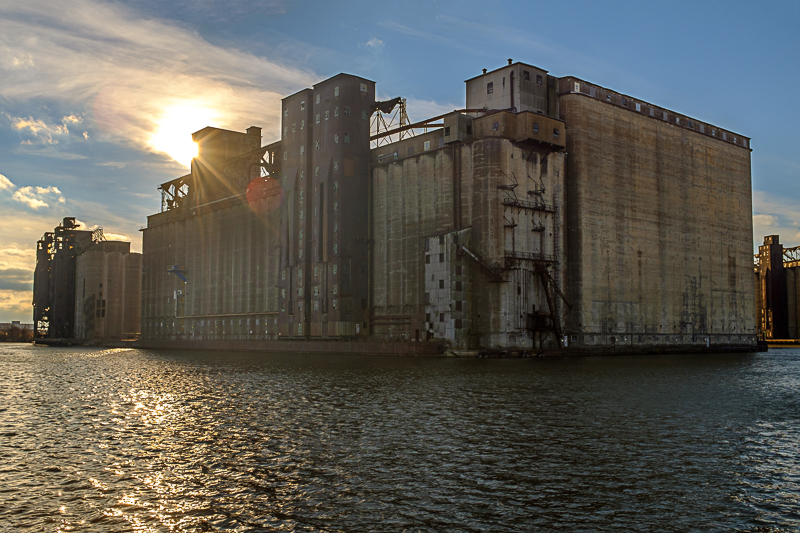 The last couple of weeks our Buffalo, New York winter has been a little less brutal then normal so I took the opportunity to see them.
On my first trip it was to photograph the Concrete Central which is the largest of the Buffalo Gain Elevators.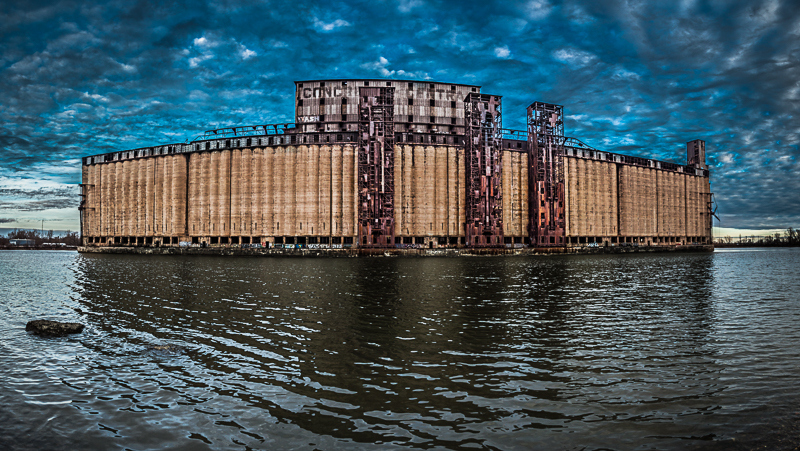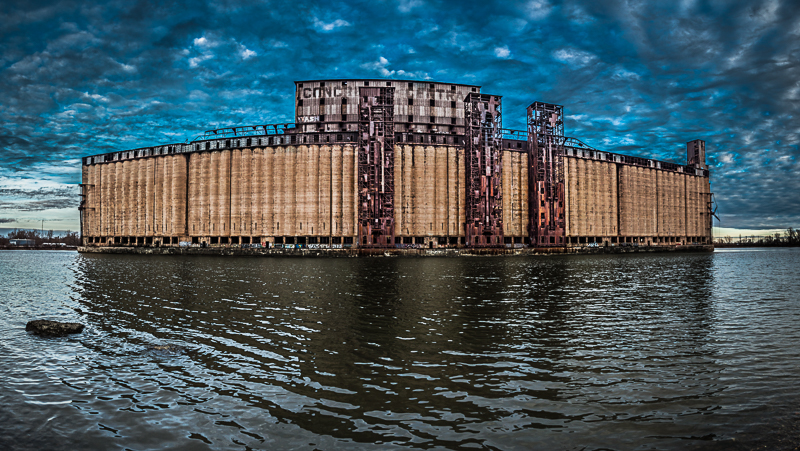 At 1/4 mile long it is huge. Seeing it is not a challenge. It dominates the skyline. Getting the photo I did is a little hard. This section of Buffalo is and has always been very industrial. The road is worn, crosses the railroad tracks several times and in the end I had to maybe go down a gravel driveway (I'm not sure if it was a road or not) then bushwhack through a thicket.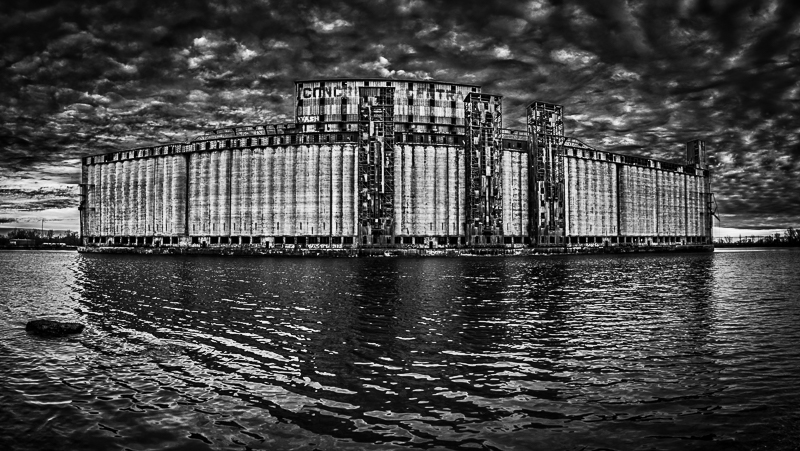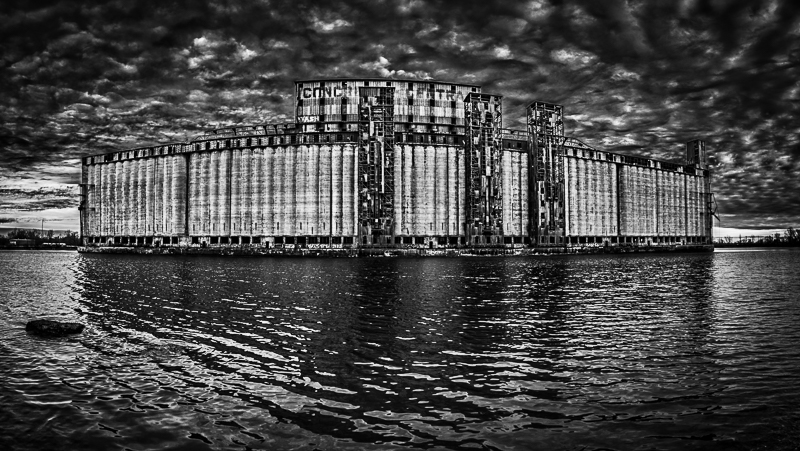 Being as large as it is photographing it required me to shoot several photos (even with my 16mm lens) and stitch them together. I rendered three versions of the photo, color, B&W and a painting like version.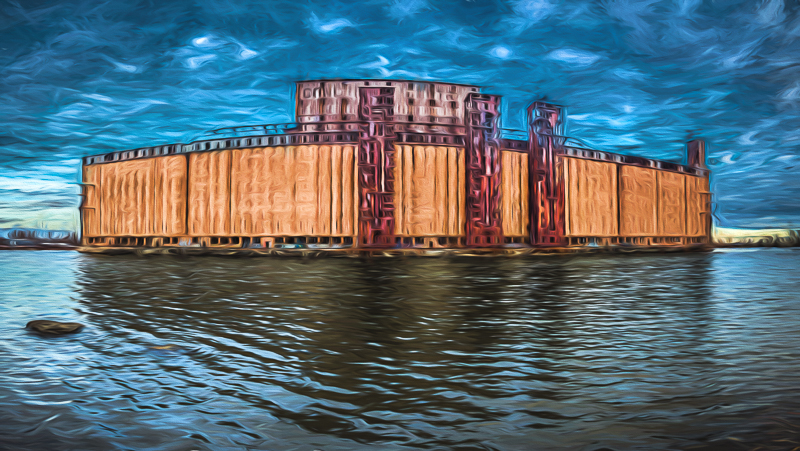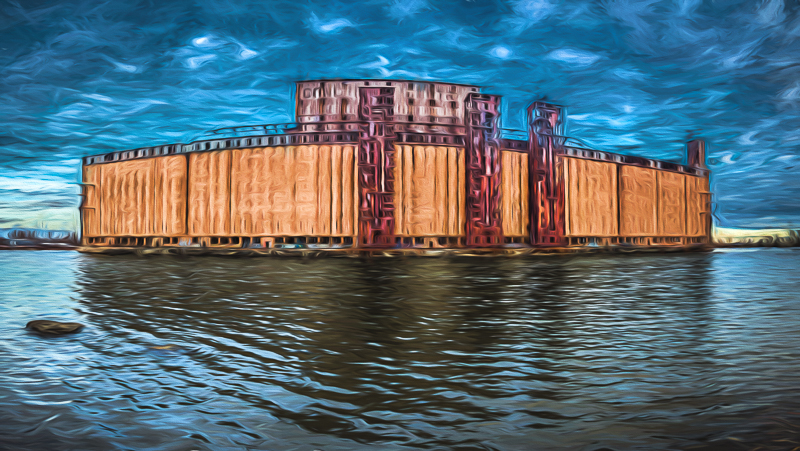 After that we made our way to Red Jacket Park. I was hoping the sunset would open it but it did not. The view was still impressive.


I will create a future post exploring Red Jacket park in more detail. There are beavers in the park, we saw two deer swimming across the river. There is much more to this little park then I had time to capture.
After exploring for a while we headed over to Cook's Bar & Grill for a beer and to talk to the people who lived in the area. There are several neighborhood bars in the area. Pick one and stop in 🙂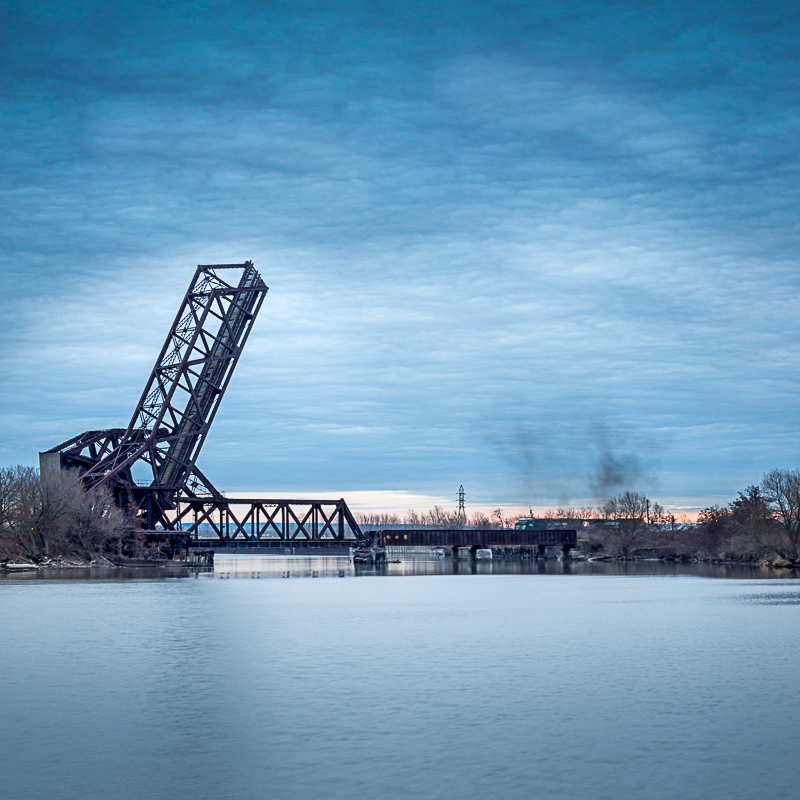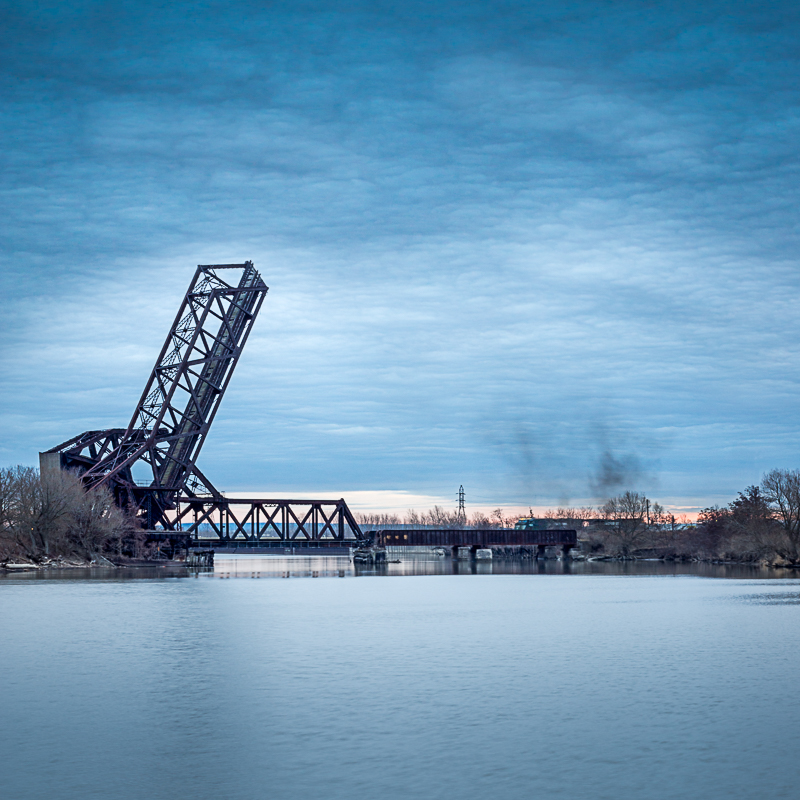 About a week later as I was leaving work I could tell the sunset would be nice so instead of heading home I headed back to the Old First Ward. This time I stopped in at Riverfront Park.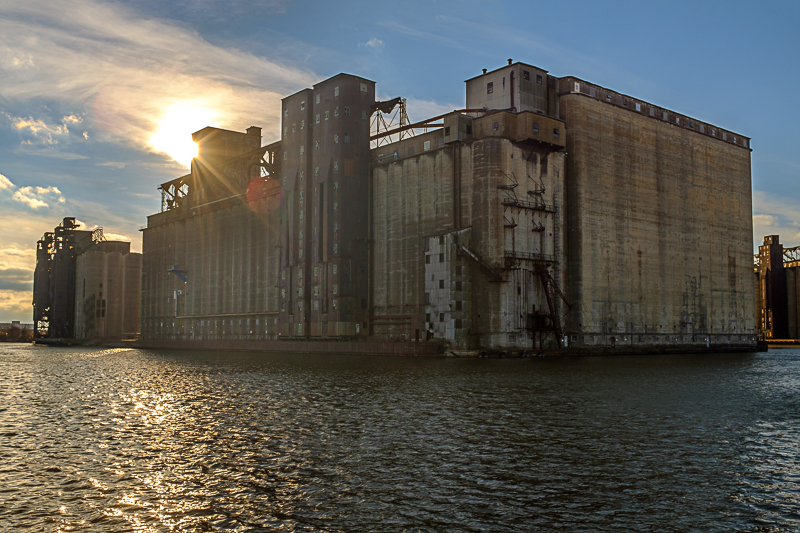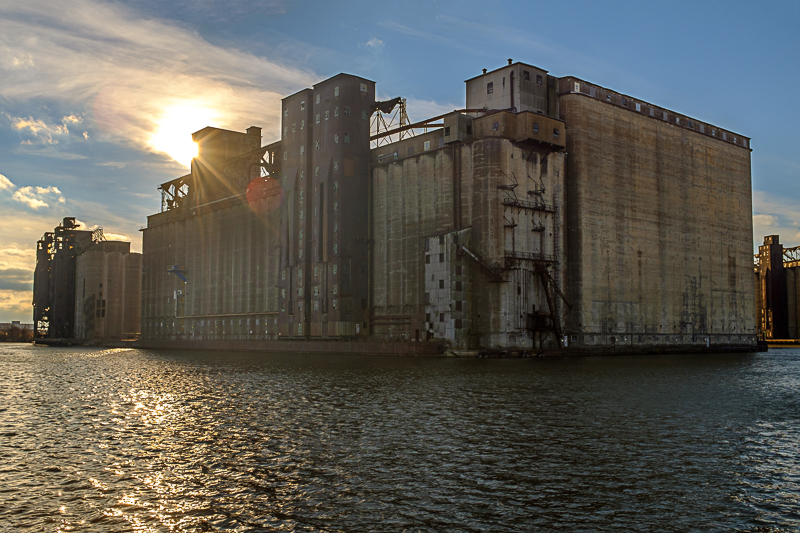 This area has the highest density of Buffalo grain elevators at easily photographable vantage points.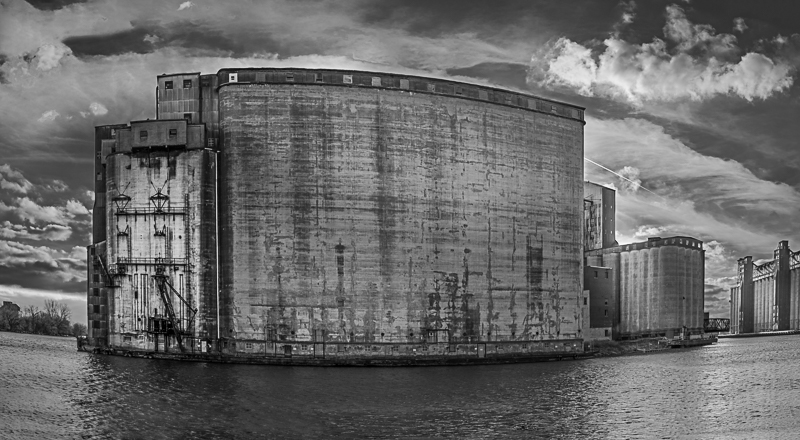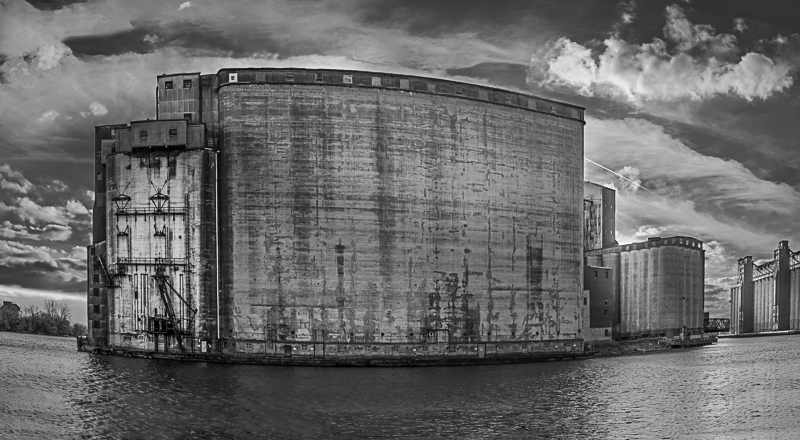 There is a parking lot and you can walk around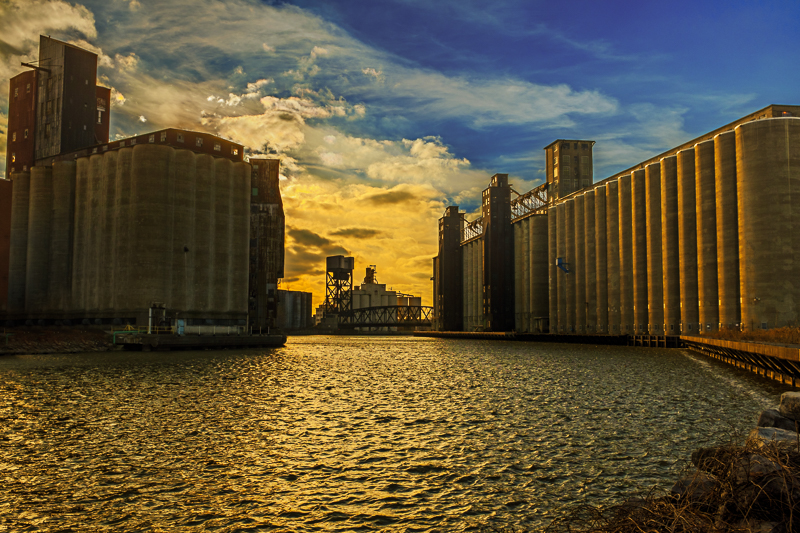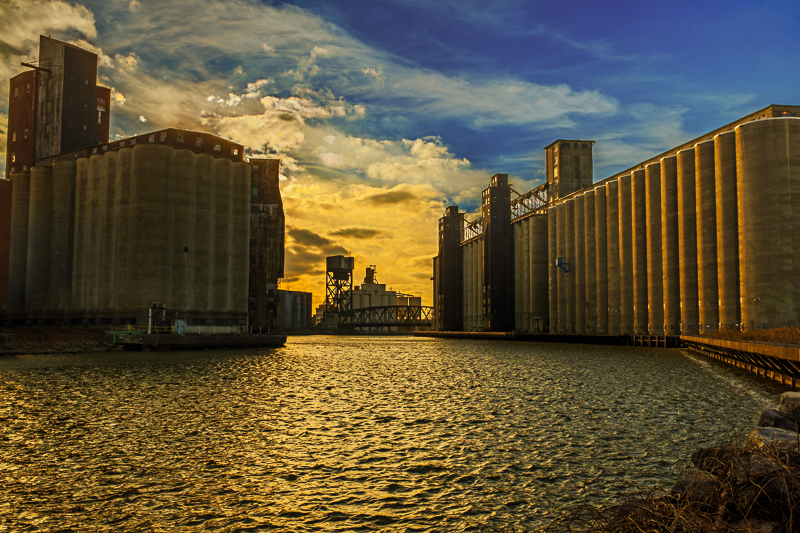 I had hoped to go to Childs street and see what it looked like from that perspective but it was closed. I drove around a bit and headed to the outer harbor for some sunset photos on lake Erie but you'll have to wait for another post for those 🙂
I am planning on heading back and doing more exploring of the area this winter as time and weather permits. I'd like to explore the south side of the river which is less accessible. Doing some research to seems there is legal access right up to Concrete Central. So stay tuned.
The photos above are available as prints, phone cases and now pillows. If your interested you can see them here : Chris Bordeleau Photography – Buffalo Grain Elevators
My other photography for sale can be seen on the main page Chris Bordeleau Photography. If you're interested in my photography consider signing up for my email list (I promise I won't send a ton of emails 🙂 ) : Join E-Mail List
Here is a map of the locations I shot in starting at the 190 south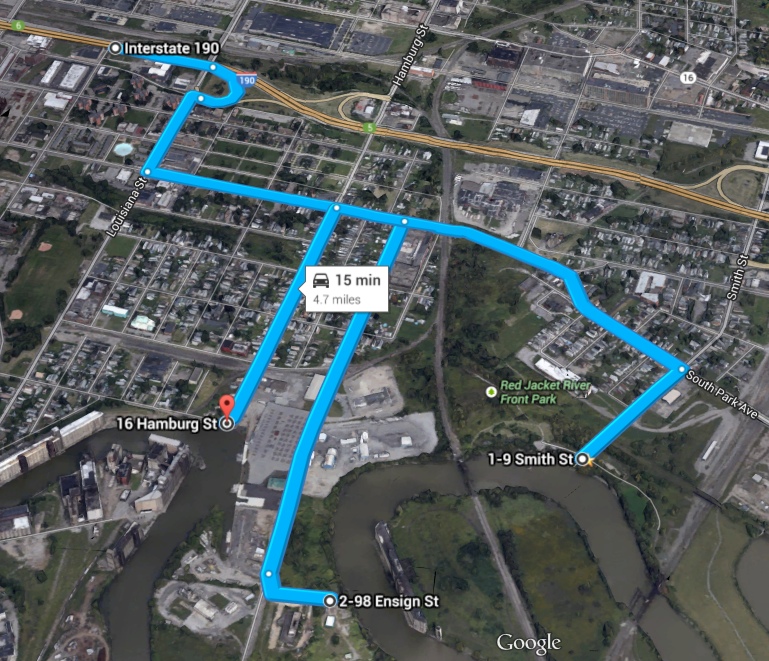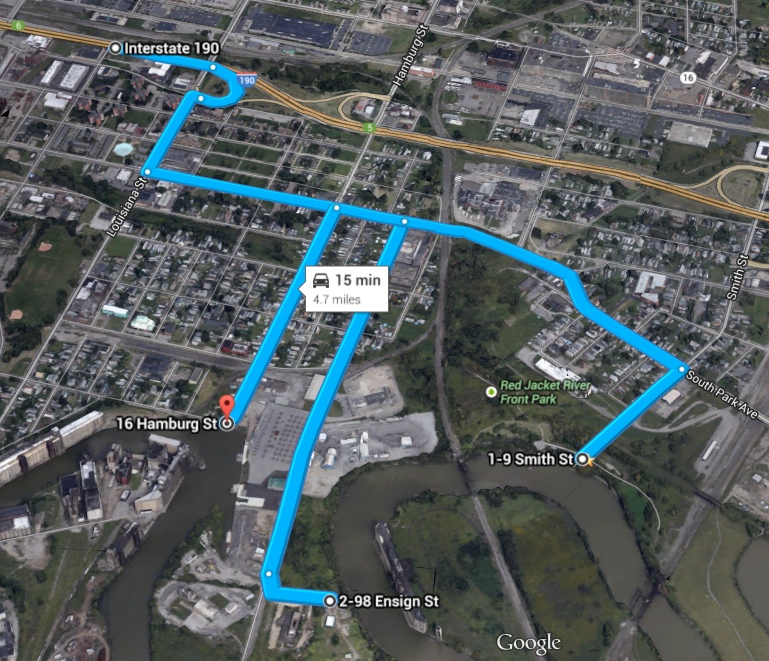 The Concrete Central photos where taken from the 2-98 Ensign Street location. The gravel road (I think it's a road) ends and it's a short walk to the shoreline through thick brush. Wear good shoes and long pants.
The Panorama was shot from the 1-9 Smith Street location
All but one of the remainder of the photos where shot from the area around the 16 Hamburg street location. (The shot of the single elevator on the shore of a lake is at another area)
Cook's Bar & Grill was at the corner of Hamburg and Katherine streets. Hamburg wraps around but you can't miss it if you are going to the Ensign Street location.
Other streets in the area worth exploring include Childs Street, Ohio Street, St. Clair Street, South Street, Ganson Street and Louisiana Street.
I will create new posts as I have time exploring these and other areas.